Venturi Flow Meter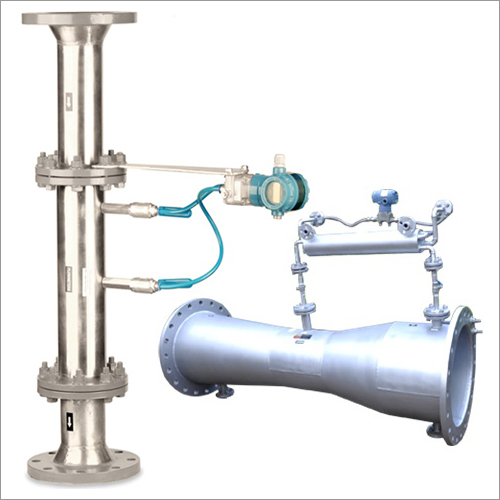 Venturi Flow Meter
Flowmeters
We are a well-renowned manufacturer, exporter and supplier of a wide range of the best quality Venturi Flow Meter. This meter is designed and manufactured using premium quality stainless steel and cast steel with the help of latest technology. The offered meter is widely used in different industries for measuring the flow of all liquids, gases, steam and slurries. Further, this Venturi Flow Meter is available in various specifications as per the requirements of the clients.
Combustion Research Associates offers three different types of flowmeters:
Venturi Flowmeter- Venturi Flowmeters utilize differential pressure in order to measure the rate of flow of a substance within a system. Venturi flowmeters are highly popular in many industries and in commercial processes.
Orifice Flowmeter - Orifice plate flow meters, or simply orifice plates, are devices that are used to measure the rate of flow within a system. This type of flow meter provides data of the volumetric or mass flow rates of a fluid depending on the reading that is taken from the orifice plate. Orifice plate flow meters utilize the same principles as venturi flow meters as it uses the relationship between the velocity of a liquid and the pressure of the liquid to determine what the velocity of the flow of liquid actually is.
Thermal Mass Flowmeter – These flow meters comes in two types namely in-line type and insertion type flowmeter includes the flow sensing element, temperature sensing element and the probe assembly that supports the sensing elements. The insertion style flowmeter probe assembly may be inserted in to any suitable flow section, pipe or duct.
Salient Features
Long life & low maintenance
Approved by leading consultants
High accuracy without any pressure loss
Standard accessories for measurement
Customized as per client requirements
ATEX & Non-ATEX models available
Features:
Sturdy construction
High durability
Low maintenance
Long service life
Specifications:
Venturi/ Orifice Type
Measurement on differential pressure
As per international standards design
Venturi are energy saving due to pressure recovery
Available with all necessary pipes and fittings, valves and FIT/flow computers
Higher temperature applications can be designed
Customized design for all sizes
Materials of Construction : SS304, SS316, Cs etc.
Applications:
Vapour Recovery lines
Combustion gas lines of Low-high calorific value gas
Fuel gas lines
Pure lines
Compressors
Waste Treatment plants
Flare systems, burners, incinerators
Biogas lines
Storage Tanks
Chemical and petrochemical plants
Gas trains
Pulp and paper industry
Food and beverage industry
Process industry
Adhesives, Resin and paints industry
COMBUSTION RESEARCH ASSOCIATES
A-52, SECTOR-83, PHASE-II, Noida - 201305, Uttar Pradesh, India
Phone :+918045800273
Fax :91-120-4225110
Mr Brijesh Agarwal (Director)
Mobile :918045800273