Pilots And Ignitors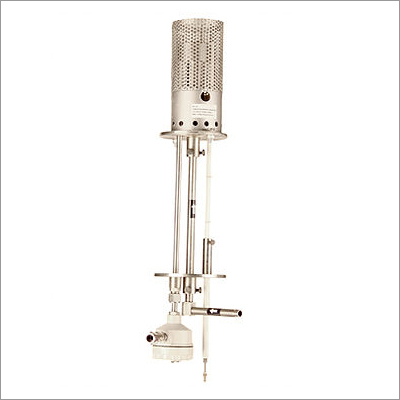 Pilots And Ignitors
Pilots and Ignitors
CRA design & manufactures a full range of ignition equipment and control systems including Ignitors and Pilots such as Front Flame Generators (FFGs), Electronic, Retractable, Continous & Intermittent duty pilots. With our significant experience in the field and a large number of successful installations globally, our systems are reliable, safe and rugged. We also provide auto-ignition systems for small waste gas applications.
Pilots
CRA manufactures intermittent, continuous, heavy duty and small pilots for burners and other flare applications. Our pilots can be specified with Electrical Ignition systems and Front Frame Generator ignition systems. We offer self aspirating as well as forced air supply pilot burners that are rugged and long lasting. Our pilots can also be installed with retraction capabilities, helping reduce maintenance costs.
Salient Features
Efficient, stable & reliable performance
Rigorously tested as per API recommendations
Self aspirating or forced air supply
Available with retraction capabilities
Rugged and impervious to harsh conditions
IGNITION SYSTEM
Front Flame Generator
Effective for ignition of Biogas, Steel Industry, Refinery and Petrochemical flares, the FFG is a highly robust, reliable, long lifetime and low maintenance system that offers economic advantages and an easy retrofit. We manufacture both automatic and manual systems that work with the metering and combining of an air and fuel gas combustion mixture in the ignition line. Our systems are available with Self-aspirating (Self-Inspiriting) or forced air supply.
Electronic Ignition System
CRA offers Electronic pilots that utilize High Voltage Direct Ignition (HVDI) or High Energy Direct Ignition (HEDI) systems that are highly efficient, reliable and rugged. In HVDI systems, a high voltage spark is utilised to ignite hydrocarbon gases. In HEDI systems, a high energy capacitance discharge is used to ignite the hydrocarbon gases.

COMBUSTION RESEARCH ASSOCIATES
A-52, SECTOR-83, PHASE-II, Noida - 201305, Uttar Pradesh, India
Phone :08045800273
Fax :91-120-4225110
Mr Brijesh Agarwal (Director)
Mobile :08045800273