ClassicBiological Scrubber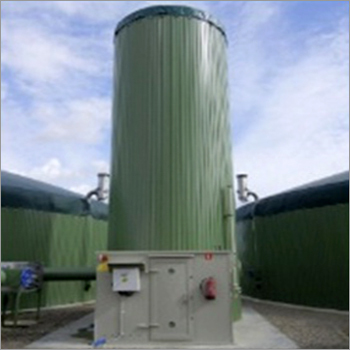 ClassicBiological Scrubber
Classic Biological Scrubber
CRA manufactures biological scrubbers in technical collaboration with M/s S & H Umweltengineering, Germany.
They are pioneers in the designing & manufacturing of biological scrubbers and have more than 200 installations worldwide for different applications and working environments.
The biological desulphurization operates on the principles of a biotrickling filter by using sulphur bacteria (thiobacillus) to remove the H2S. The main reduction product is sulphuric acid and a small proportion of elementary sulphur is produced by this reaction.
Salient Features
No chemicals used = An environment friendly discharge
Reduced maintenance demand
Longer lifetime of CHP
Compatible, high quality materials lead to low corrosion damage
Customisable to achieve 10 ppm H2S at outlet.
COMBUSTION RESEARCH ASSOCIATES
A-52, SECTOR-83, PHASE-II, Noida - 201305, Uttar Pradesh, India
Phone :08045800273
Fax :91-120-4225110
Mr Brijesh Agarwal (Director)
Mobile :08045800273